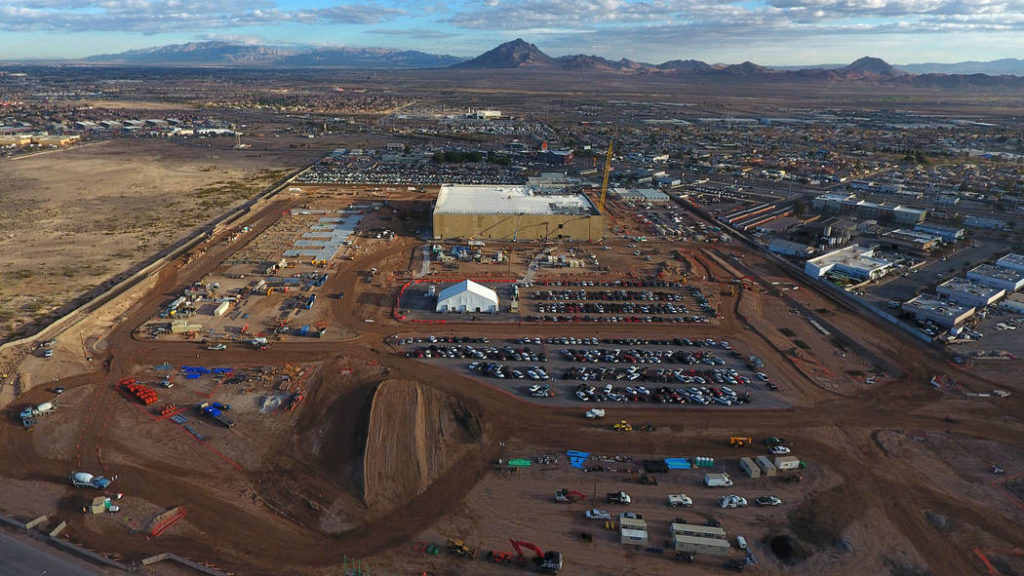 Just four months after receiving tax abatements from the state, the site of a Google data center in Henderson is beginning to take shape.
Photos show increased activity on the construction site, with trucks, concrete mixers and orange fencing scattered around the lot near Warm Springs Road and Boulder Highway. In one corner, a large building sits upon what was 64 acres of flattened dirt just four months ago.
On Nov. 15, the Governor's Office of Economic Development approved $25.2 million in tax abatements for Design LLC, a wholly-owned subsidiary of Google. The subsidiary will own the facility and is in charge of its construction, while Google will handle operations and hiring.
"It takes a dedicated team of local, regional and state partners to bring a project like this to life, and we are proud that Google saw the tremendous potential of expanding and growing in Southern Nevada," said Jonas Peterson, president and CEO of the Las Vegas Global Economic Alliance.